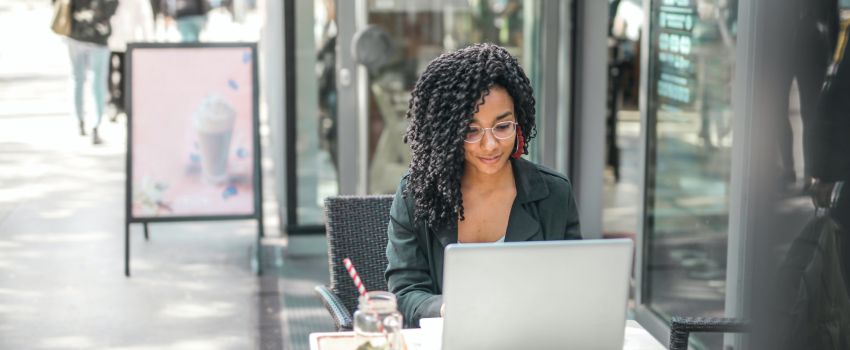 6 processes you should automate in your small business
The day-to-day of running a small business involves many tasks that we need to perform regularly, some of them crucial to our success. By automating these processes, even partially, you will be able not only to save time and money but also reduce errors and market your business more efficiently. Here you have some ideas on tasks you can start automating today.
Pre-written email responses
This one is the perfect example of how an automated process can save you loads of time. Take a minute to write a list of emails you send over and over: answering information requests about your products or services, follow-up emails to people who have expressed interest in your business, client reminders about ongoing services, project wrap-ups… I'm sure you can come up with many more that apply to your business specifically. Now take some time to type those emails down. This doesn't mean you can't customize each email you send but you will have the main info ready and it will take you much less time. Most email clients nowadays allow you to save these pre-written responses so it is even easier to use them.
Website forms
If you have to gather information from your clients while you are working with them and that information is always the same, you will avoid a considerable amount of back and forth emails or calls if you set up some forms on your website. You can then send the link to each form when necessary and even integrate it into your pre-written emails when applicable. In my case, I have a very thorough form I send my clients whenever we start a new logo design project in order to get all the necessary details in one go.
Scheduled social media posts
This one isn't necessarily automation but it will still allow you to keep a consistent presence in social media without having to worry about it every day and at times when you would rather be doing something else. There are a ton of ways of scheduling social media posts across all platforms. The Facebook Business Suite now allows you to schedule posts for both Facebook and Instagram. There are also apps like Hootsuite, Buffer, or Later. Choose the combination you prefer and schedule your posts once a week or even once a month. You can still post new content whenever you have it but you won't need to worry about consistency while you work on your business.
A freebie to attract new subscribers to your email list
Offering a relevant piece of free content is the most effective way of attracting new leads to your email list on auto-pilot. Make sure the freebie is targeted to your ideal client and related to your products or services in some way. It can also be a full resource gallery to which you can add more free content along the way, like the one you can find here. Once you have your reward, set up a subscribe form on your website clearly showing what they will get once they sign up. You can still actively market your email list in many other ways but you will be getting a good amount of new subscribers through this method without having to constantly worry about it.
Welcome sequence for new email list subscribers
Once you have those new leads coming into your email list, you can also use automation to promote your products and services to those new pairs of eyes. Create a welcome email sequence on your email list manager to send some relevant info to your new subscribers: introduce yourself and your business, offer a discount, share your most popular blog posts… Again, as with the pre-written emails, tailor it to your own business. You can break this info into different emails and space them out during the days or weeks following each signup. Focus on a mix of offering free content and promoting your business and you will end up with a great marketing tool that works on its own.
Product or service documentation
This is a variant of the pre-written emails, especially for business owners offering digital goods. If your product or service can benefit from some attached documentation such as tutorials, maintenance instructions, or technical support information, consider creating a branded document instead of just sending an email or simply mentioning it. This way, you will be providing all your clients with the same info and it will look much more professional.
There you have it! These are just some ideas that can be applied to most businesses but there are many other processes that are unique to each industry and can be automated as well. What other tasks do you do on auto-pilot in your business? Share them in the comments!