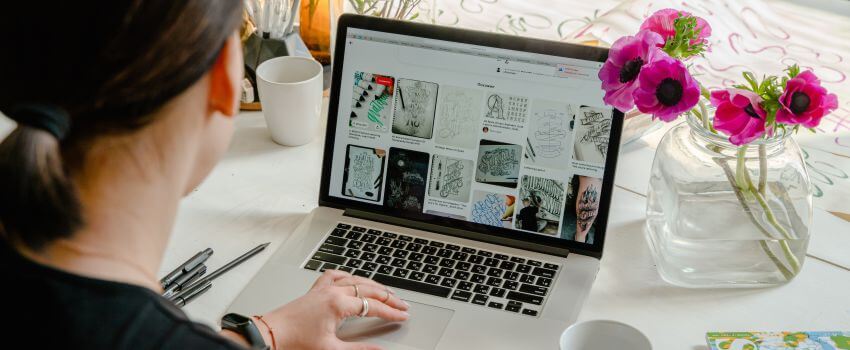 Wix vs Squarespace: What are the main differences?
When it comes to website builders, Wix and Squarespace are definitely the most popular and widely used options right now, and for good reasons too: they are both user friendly, affordable, and capable of great results. So, what are the main differences and why you should choose one or the other? Here you have an in-depth dive into their strengths and weakness in some crucial aspects of the website building experience. I've analyzed these categories from the point of view of a regular user who won't be editing any code but just using the base editors on both platforms.
Ease of use
The websites on both Wix and Squarespace are edited on a drag-and-drop interface based on the "What You See Is What You Get" approach. This makes it pretty easy to visualize how your site is looking and what needs to be adjusted. However, Wix lets you move elements around completely freely while Squarespace has limitations that are difficult to get around without much tweaking and sometimes editing code. Changes on Squarespace take more clicks through less intuitive menus compared to those same changes on the Wix editor. In general, I think Wix has a much more intuitive interface.
Design flexibility
Both platforms offer a pretty large gallery of templates with a very professional look but there's a difference that is evident from the start: all Squarespace templates look very similar to each other while Wix templates present a much wider variety of styles and layouts. This starting point and the fact that the editor has fewer constraints, makes Wix the perfect tool to create a unique-looking website. Another downside of Squarespace templates (those included in their site at least) is that they look stunning but heavily rely on big, bold photos. If your own photos are not super high quality, you won't get the same result.
Even though it also falls into the self-promotion category, I think this is the perfect example: I have a collection of Wix templates I designed from scratch and using the basic Wix editor only (no coding involved). These would be impossible to translate into the Squarespace editor without coding.
Responsiveness
In my opinion, this is the first category in which Squarespace may win the point (more or less). Whatever you do to the desktop version of your site on this platform's editor, the changes will automatically translate into the mobile view. The con of this is that you can't really tweak how things look on mobile.
On Wix, however, you will always need to adjust the position and size of the elements on the mobile editor after you apply some changes to the main/desktop view. The advantage here is that you really have control over how your site looks on mobile devices, having the ability to reposition, resize and even hide certain elements at will.
Having said this, I don't think Squarespace or Wix can compete with a well-developed WordPress theme in terms of responsiveness.
Pricing
Both platforms offer several paid plans that start at a very similar price. Comparing their cheapest plans, Squarespace's Personal Plan and Wix's Combo Plan, we can see Squarespace offers better characteristics such as unlimited bandwidth and storage.
The main advantage of Wix over Squarespace in this category is the fact that they offer a free plan. This gives you a powerful tool: you can start building your website on their free plan and only start paying for a premium plan once it is completely designed and ready to launch. Squarespace offers a 14-day free trial but after that, if you don't start paying for a premium plan, you will lose your trial site.
E-commerce
In this aspect, both platforms are very much leveled, each one offering some features that the other one doesn't and vice versa. The premium plans you need to get in order to be able to set up an online shop are very similar on both platforms while their transaction fees change a bit: Squarespace will charge a 3% transaction fee (unless you sign up for one of their most expensive plans) while Wix doesn't apply transaction fees unless you use their own payment gateway. Wix offers a huge range of payment gateways while Squarespace has a much more limited selection available. None of them have a limit in the number of products you can upload although Wix allows for a higher number of variant combinations per product than Squarespace.
I find that both are a good option when it comes to building an online shop but their inventory and product upload interfaces are a bit clunky, especially when you want to bulk edit a bunch of products or variants. If e-commerce is one of the most crucial aspects of your website, then I would definitely recommend a self-hosted WordPress site with WooCommerce.
Blogging
This is another aspect in which these online builders can't compete with WordPress. They both offer an ok interface and blogging features but, if a blog is the main focus of your website, then definitely consider WordPress. If I had to choose one, Squarespace may be the best option in this category.
SEO
Here we have another close tie. As SEO is a constantly evolving topic, so are the features available on both platforms. They are making a pretty good job at keeping up to date and, while they are still not leveled with WordPress, they have come a long way in the last few years in improving their sites performance.
Additional features and integrations
In this case, Wix is the clear winner again. While Squarespace offers a good selection of third-party integrations, Wix's App Market contains most of those integrations + a ton of add-ons that allow you to easily expand your website's functionalities.
Maintenance
This is the clearest draw of all and the reason why I sometimes recommend Wix or Squarespace over self-hosted WordPress to some of my clients: there is no technical maintenance at all. Once you build a website on any of these platforms, all you need to do is keep paying your monthly or annual fee and your site will look as good as the first day. Of course, depending on the nature of your website, you will need to take care of content updates, product uploads, customer service, etc, but you won't need to worry about plugin updates, backups, or database optimization. If you are not tech-savvy and/or don't want to rely on a website designer/developer from time to time to keep your site up to scratch, Wix, Squarespace, and this type of online builders are your best friends. In this aspect, both platforms are exactly the same.
Conclusion
So, which one is the winner? From an objective point of view, I would say it depends on your preferences and this is what I would focus on:
  ·  If you want complete creative freedom (even though you have a template as a starting point) to create a unique-looking site that is still easy to manage, I would definitely recommend Wix.
  ·  If you don't mind having a less unique site but prefer to spend the least time possible building your site by just replacing texts and images, then Squarespace may be for you.
As you may have noticed already, I have a clear favorite and it is definitely Wix. I think when someone chooses to use an online website builder to create their site, they are already expecting the experience to be easy, smooth, and intuitive. In my opinion, the Wix editor achieves that while letting you more control over the final result. If you don't mind having a cookie-cutter site, then Squarespace may be the best choice for you. But the moment you are looking for something more complex and/or customizable, you may as well go all-in and consider a self-hosted WordPress website instead, where you will be able to achieve all that much more professionally and without having to fight that many limitations.
If you are in the market for logo design, check out my Premium Branding Pack. You will get not only a professional custom logo design but also 11 branded marketing elements that are crucial when presenting your business to the world.