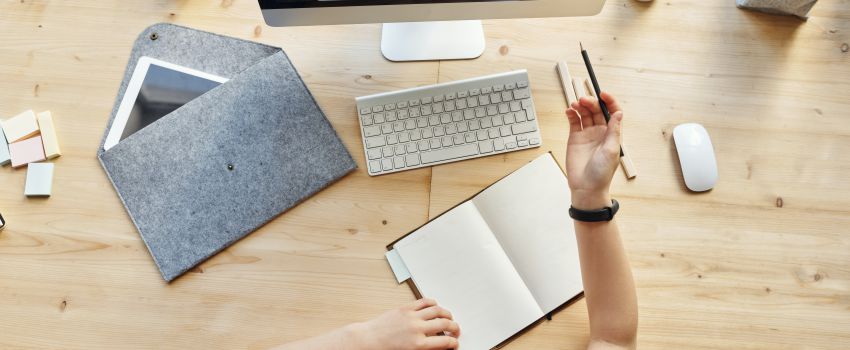 15 lead magnet ideas to grow your email list
Having an extensive email list to which you can advertise your products or services is one of the most valuable assets you can have as a business owner. Offering an opt-in reward is the most effective way of getting people to sign up for your email list. You are asking for their data so it is only fair to give them something in return. Here you have some highly converting lead magnet ideas that will help you get more subscribers while providing value to your audience.
Checklists
Choose a topic related to your products or services and create a list of simple, direct actionable items that will help your audience achieve a goal linked to said topic. Checklists have great conversion rates and are pretty easy to create.
Templates
With templates, the possibilities are endless: email templates, CV templates, party invitation templates, landing page templates, business organization templates… This lead magnet may be more suitable for service-based businesses but even if you sell physical products, I'm sure you can find a way to fit it in.
Webinars
If you like talking in public about your products or services, this lead magnet may be perfect for you. Try to solve a problem your audience may have or give some valuable related info and then link that to your own business. Webinars bring a double opportunity: you can get new subscribers by creating hype about the live session, and then get even more subscribers by offering access to the recording.
Free consultations or trials
If you sell products, you can offer a free sample (on its own or with the client's first order) to each new subscriber. If you sell services, you can offer a free consultation to get to know potential clients. This way, you gain both new contacts for your email list and the possibility of turning them into clients.
Ebooks
This may sound like a very labor-intensive opt-in reward but it doesn't have to be. It could be a 20 or 30-page document on a topic your audience may find interesting. Bonus points if you can connect that topic with your own products and services. Another great way to create a free valuable ebook in no time is to gather some of your most popular blog posts on a related topic. You will also get many more subscribers if you offer an audio version of it.
PDF versions
Related to the previous point, you can also offer individual PDF versions of some of your most popular blog posts. You can integrate these signup forms at the end of each one of said posts and offer the documents as freebies in exchange for subscribing.
Giveaways
You can offer entries to your giveaway in exchange for subscribing to your email list. You will be getting new subscribers and spreading the word about your products or services at the same time. Bonus points if you offer additional entries for telling friends about the giveaway.
Discount codes
This is one of the most common, straightforward opt-in rewards: offer a discount for your products or services whenever a new subscriber hops into your list. If you sell physical products, you can offer free shipping instead. In order to make this lead magnet more effective, you can limit it in time so they don't leave it for later.
Tutorials
Solving problems your target audience may have is one of the best ways to grab their attention. Create an easy-to-follow tutorial on a topic related to your products or services and you will be surely getting some new subscribers.
Email courses
In relation to the previous point, if the topic you choose to create a tutorial on is a bit more extensive and complex, you can set up an automated sequence on your email list software including several emails that will get triggered for each new subscriber. Think about these emails like chapters of an online course. This will allow you to go deeper and also to add a bit more info on your own products or services throughout the different emails.
Quizzes
Everyone loves a good quiz. Create a gamified survey with some fun, engaging questions and results and it will allow you to get new subscribers and also gain some valuable insights about your audience.
Challenges
Create a calendar with an actionable task for each day of a week or a month that will allow your audience to get closer to or achieve a goal they may have. For product-based businesses, you can combine this with a giveaway in exchange for completing prompts involving photographing your products or something related to your brand in different settings or situations.
Access to private Facebook groups or Discord servers
Private communities of like-minded people are always very attractive to all kinds of audiences. Create a private Facebook group, a Slack channel, a Discord server, or a space in any other platform that may fit your needs. You will get both new subscribers and the benefits of having a group of people already interested in your products or services in a common space where you can chat with them almost in real time.
Lists of resources
Create a list of relevant external links, useful apps, upcoming events, social media accounts to follow, free tools, interesting podcasts… you name it. The more extensive the better. Bonus points if you keep it up to date with fresh entries.
Gated content or resource library
The best way to add gated content to your website is to make part of a very popular, long blog post public and hide the rest. People will need to subscribe to your list in order to read the full post. Nowadays, many popup and signup form plugins include this option.
A resource library is usually a password-protected page within your website that stores a collection of useful freebies. These freebies could be any combination of the elements above. In order to get the password, people will need to subscribe to your list. You can keep adding new content and changing the password regularly. By sending announcements about new freebies and including each new password in your newsletters you will keep many faithful subscribers on your list.
Check out my own Resource Library on this link.
I hope you found these ideas interesting! What other lead magnets can you think of? What is your experience with lead magnets? Which opt-in rewards do you think are more effective?
Feel free to contact me if you have any questions or if you need help with a logo or website design :)