5 guerrilla marketing ideas that will help you gain more exposure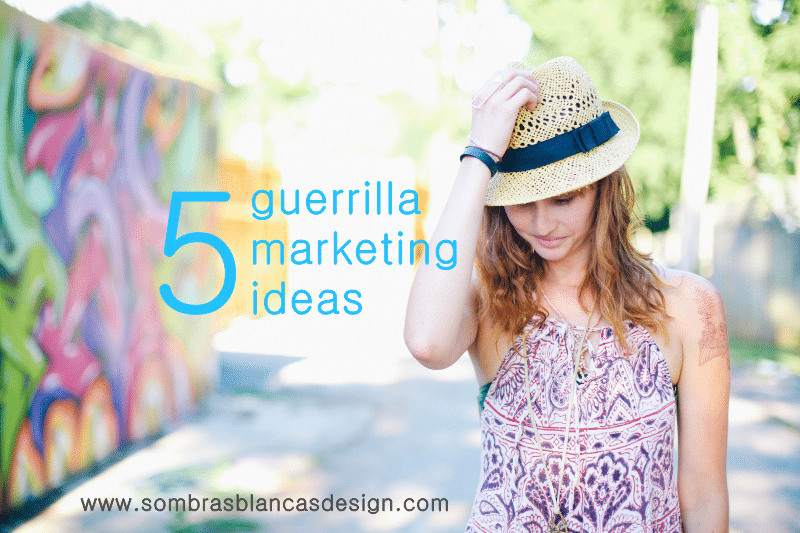 What is guerrilla marketing? Wikipedia says: a concept of advertisement strategy designed for small businesses to promote their products or services in an unconventional way with little budget to spend. It sounds worth trying, right? I'm sure you are already using some of these tactics but here you have 5 simple ideas to help you reach more potencial customers and give some love to those who are already there.
Use a points system/reward card for loyal clients.
Allow your clients to "collect" points each time they buy something from you so when they reach a certain number of points they receive a free product or service. If you own a physical business having an actual reward card will also help as your clients are likely to carry it around in their wallets.
Partner with other businesses and host a group giveaway.
Find fellow business owners selling products or services that complement yours -excluding direct competitors- and create a giveaway for which each one of you will offer a prize. This will help you reaching not only your followers but also the followers of all the businesses involved.
Create an Instagram challenge.
Encourage your followers to share a picture under a certain topic related to your business by using a hashtag. Some quick ideas: if you are an event planner make them share a photo of natural flowers they may have at home; if you own a baked goods business ask them to share a photo of their favorite homemade cake. Then you can choose one of the participants to receive a reward or create a blog post with your favorite images.
Interview someone your target audience will find interesting.
The best way to create a base of loyal customers is to constantly give back and this is a great idea to achieve that. Your current followers will love to read it and the followers from the person you are interviewing will automatically become potential followers/visitors.
Place stickers and business cards everywhere.
This idea involves some costs but it is totally worth it! Don't feel weird about handing over your business card when someone asks for your phone number even if it's not business related. Leave them EVERYWHERE: library books, your dentist waiting room, public bulletin boards, hotel card racks, your gym, product shipments… the list goes on and on.
I hope you find this useful! Do you have any other guerilla marketing ideas? I'd love to read them on the comments :)