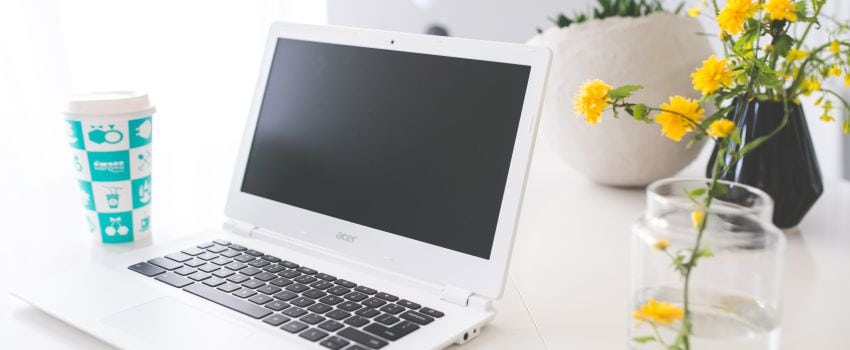 Wix vs WordPress – What does my business really need?
One of the most common questions I get from my clients when starting a new website design project is this: which one of these platforms will be a better choice for me and my business? The answer is far from being simple. In my opinion, both Wix and WordPress are great tools for a small business and very professional websites can be built using either one or the other. I would say there is not an absolute best choice. It depends on a bunch of different things from each particular case such as the purpose of the site, your business size, your website functionality needs, your website administration knowledge… In this post, I've tried to make a detailed comparison between Wix and WordPress. I hope you find it useful to have a clearer picture and help you decide.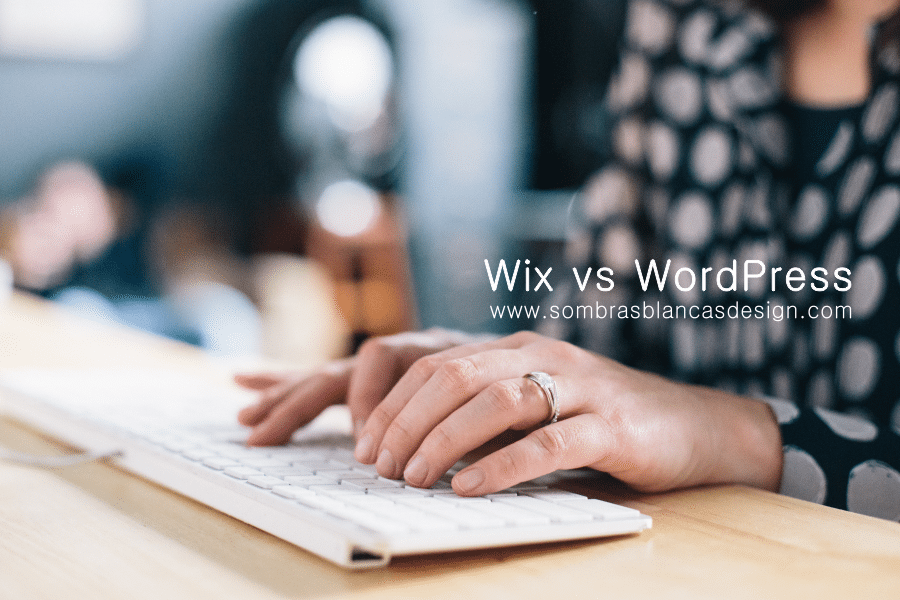 The pros and cons of each platform fall into different aspects of the website design and maintenance process. Let's break everything up into some categories so it is easier to visualize.
Setting up the website
One of the best things about Wix is how easily and quickly you can get started. Before your designer starts working on your site, you just need to sign up for an account on Wix.com and you are ready to go.
With WordPress this step is a bit trickier. Before your designer/developer can start working on your project, you need to get your own hosting service where he/she can install WordPress.
Ease of use
Wix is a What-You-See-Is-What-You-Get (WYSIWYG) website builder. What does this mean? Once your website design is set, it will be very easy for you to add and edit content. You just need to drag the different elements (paragraphs, images, widgets…) and drop them where you want.
Again, this is a bit more difficult when using WordPress. The content and functionalities on your site will be organized as posts, widgets and plugins. You won't be able to edit everything on a single page at once. The page text will be on a post, the widgets will be on the Widget section and the other functionalities will be controlled by plugins which have their own options and settings. Nevertheless, in case you hire a designer to set up and organize everything initially, it will be much easier for you to add and edit content.
Functionality and flexibility
When it comes to Wix's range of functionalities, there are some limitations. Wix is not an open source platform. This means no one but the Wix team can create new tools for it. What they offer is what you can integrate on your site. E.g., if you click on the settings panel for an image slider and you don't find an option to change a specific aspect of it, look no more, you just can't change it. In the last few years, they have been adding more and more options and plugins to cover some of the most basic needs for a small business owner. However, I still find this is a huge disadvantage. If your business evolves throughout the years and demands bigger solutions, you might find yourself on a dead end.
WordPress is a completely different story. It is an open source platform so any programmers/coders can create their own themes or plugins for others to download. There are thousands of themes in all kind of styles and for all kind of purposes. Same with plugins: you can integrate almost every functionality you can think of on your site by just downloading and installing a plugin. This gives a business owner an unlimited range of options that can be crucial when scaling a business. If your business grows, your WordPress site will grow with it.
E-Commerce
Wix's e-commerce options are also a bit limited. They appear to be as simple as the settings for any other element in your site when they should be much more complex. They only allow Paypal as payment method, you can't customize your order emails, etc. It is a good solution if you have a small shop with not too many products and a low volume of orders. An online shop can be set up in only a few steps. It is also easy to add and edit products, organize them into collections, etc. However, if your shop is big and busy it can be very tricky to manage and keep orders on track.
WordPress presents much better solutions for e-commerce. There are some very good plugins out there to help you build an online shop on your site. I always use and recommend WooCommerce which is free, very professional, easy to use and includes a lot of options. My own shop has almost 400 products and I don't have any problems to keep all of them and orders organized. There are also lots of WordPress themes that are specifically designed to use WooCommerce and other e-commerce plugins, making it easier to get stunning results.
Maintenance
With Wix this is very simple: zero maintenance. You just need to worry about updating your website's content according to your business needs.
Being an open source and a self-hosted platform, WordPress presents more complexity in this aspect too. You will need to update your plugins and themes from time to time to avoid malfunctions. WordPress will update its platform a few times a year too. You need to be aware of this to avoid working with out-of-date tools.
Costs
Monthly cost are very similar:
Using Wix you need to pay a monthly fee for your Premium plan. If you use the free option, you will have Wix ads on your site and you won't be able to connect your domain or use the e-commerce functionality.  You can check Wix plans here. For the Combo, Unlimited and eCommerce plans, Wix gives you a free domain name which otherwise would cost $10 – $12 per year.
Using WordPress you need to pay for hosting which can range $7.00 to $30.00 or more a month, depending on the features they offer. I use a WordPress optimized plan from Bluehost* which costs $25.00 per month. You also need a domain name in case you don't have it yet which will cost $10 – $12 per year. Then you will probably need a premium theme to serve as your website base. Visiting Themeforest can give you an idea of the price range. I always include a premium WordPress template worth up to $60 on all my website design packs.
Ownership of your website
For me, this is the biggest disadvantage of using Wix as your website platform. If you choose Wix you won't own your website. It is like you are renting it from them. Once you have built it on their platform, you won't be able to take it with you to a different one.
A good analogy to make it easier to understand. Imagine you want to create a presentation for a talk. Using WordPress would be you creating your presentation on PowerPoint and storing it on your PC so you would be able to upload it everywhere you want, share it via email, keep several back up copies… Using Wix would be you creating your presentation on an online service that would allow you to play the presentation online everytime you want and would keep it safe on its server but you wouldn't be able to download it. If that company decides to raise prices, change their policies or simply to close down, you have nothing to do.
Being a self-hosted platform, WordPress gives you full ownership of your website. This, for example, lets you decide if you want to use a different hosting provider because you have found one that is better, cheaper or more in line with your needs. You can even get your site off from the internet, keep it saved on your computer and publish it again whenever you want.
Conclusion
As you can see, there isn't a definitive answer regarding which platform is better. In order to get your own answer, you will need to consider your general requirements. Here you have some keywords to sum it all:
Wix: very easy to use – limited functionality and design – limited e-commerce – no maintenance – no ownership
WordPress: more complex to use – unlimited functionality and design – unlimited e-commerce – maintenance required – full ownership
In case you are considering getting a website designed, I will be more than happy to help you decide on what is best in your particular case.
* This is an affiliate link.