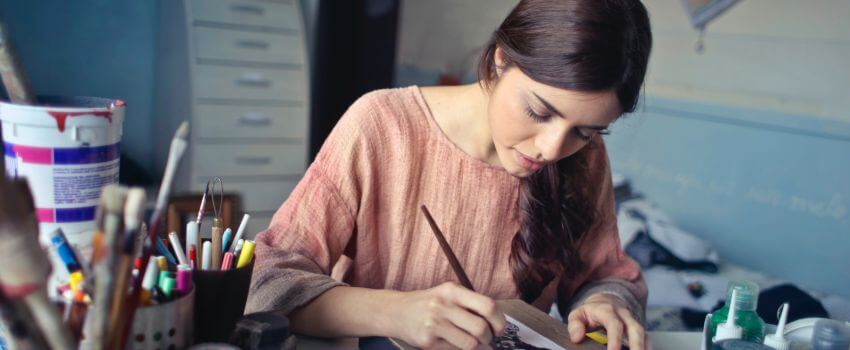 The life-changing magic of adding times to your to-do list + Free Printable Daily Planner
Do you ever get a feeling of helplessness when you have spent a couple of hours in front of your computer doing this and that but then you look at your to-do list and it is still as massive as it was before? I bet sometimes you are ready to work but don't even know where to start. It is impossible not to find yourself in that situation from time to time when you work from home and/or on your own business. I think the main problem is we usually have deadlines imposed by others but none imposed by ourselves on a smaller scale. We know we have to do these many things today but, well, we have all day, right? What ends up happening is we spend much more time than necessary in the working mindset without really achieving that much.
The solution I have found for this in my case is fairly simple but truly life changing: adding times to my to-do list. It is not a question of racing through the day's tasks but being realistic about how long each one will probably take. Even if I give each item in the list more time than it needs (for breaks and unexpected distractions), I normally finish earlier than if I hadn't written down the starting and finishing times. Another good idea is to set up those times the day before in order to avoid the where-to-start block in the morning.
If you haven't tried this yet, I highly recommend you give it a go. You won't lose anything but will save a lot of valuable time. To help you with it, I have created a Printable Daily Planner you can download for free at the Resource Gallery. With it, you will be able to plan times for each task as well as take other important notes for your day.
Enjoy and don't forget to share this post with your community if you think it is interesting :)