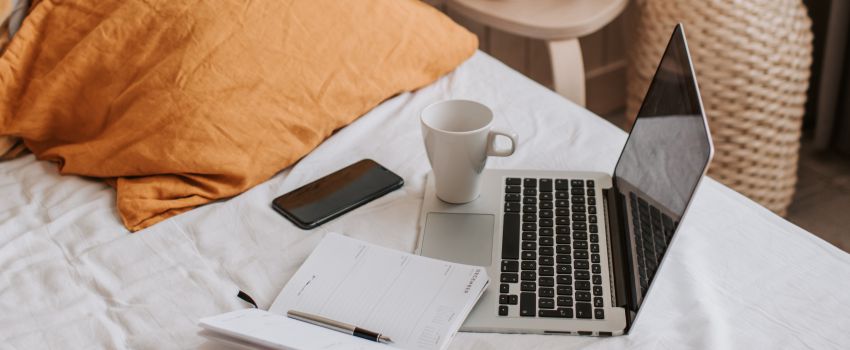 Start a dropshipping business with Etsy + Printful
In recent years, dropshipping has become increasingly popular as a business model and Printful is one of the most popular print on demand dropshipping services available. The wide variety of products they offer and the growing number of fulfillment centers they have worldwide make them the ideal partner. Combine that with the super affordable startup cost of an Etsy shop and if you are an artist or have an eye for design, the Etsy + Printful combo can be the first step in your new small business. Let's start from the beginning.
What is dropshipping?
Dropshipping is a fulfillment method through which you buy products from a third-party supplier who is in charge of producing the items and shipping them directly to your clients. The main advantage is clear: you don't have to buy products up front and stock them for future orders; your dropshipping company will produce and send out orders as they are placed by your customers. This way, the initial costs of starting this type of business are nearly zero. Other advantages are you get better shipping options (as the company may have several fulfillment centers in different locations), you can still sell under your own brand, and there is less risk involved overall.
What about Printful?
Printful offers a variety of products you can customize with your own designs such as clothing, posters, mugs, tote bags, phone cases, and more. They have fulfillment centers in the United States, Canada, Mexico, Spain, and Latvia. They offer pretty competitive prices and their support team is always willing to answer any questions you may have.
How does Printful work in combination with Etsy?
First of all, you will need to do some planning on what products you want to sell and the retail pricing you want to set. Then, you will need to get some designs ready to apply to said products (or hire someone to create the designs for you. Hello, I would love to help :). Let's assume you have already done this, created your Etsy shop, and uploaded your initial products.
If you don't have an Etsy account yet, feel free to use this link to get your first 40 listings for free.
Printful has an amazing integration for Etsy shops. You simply need to connect your Etsy account to your Printful account and they will automatically import all your product data. You can then upload the design files for each product so they will be ready to go once you start getting orders. This is optional: you can also add the design files as you get each individual order, which I would recommend if you have a large number of products with a lot of variants.
Once that's done, every time you get an order on Etsy, it will appear on your Printful pending orders and you will be able to validate it and pay for it so the item starts production. Once the item is shipped by Printful, it will automatically update the order status on your Etsy shop. Printful also allows you to validate orders automatically but I wouldn't recommend activating this option. I think it is better to check each order individually in case the customer has made a mistake on their address, there's some missing info, or to simply check the print files are the correct ones.
Once you get the hang of it it is a very simple process that allows you to focus on designing products, marketing, and customer support without having to think about stock and shipping.
Cool features
Here's a quick list of some pretty nice Printful features:
·   Mockup generator. If you are planning to offer a small selection of products, ordering samples and taking some professional photos is obviously a great way to market your new brand. However, if you don't have the funds or you have a ton of products, you can definitely take advantage of Printful's mockup generator. It is very easy to use and with a little bit of editing work, you will end up with some very cool product photos. Check it out here.
·   Custom packing slip. With Printful, you can add your logo to both your packaging and the packing slip that goes inside it. It is a great way to keep your brand present throughout the whole process.
·   Best shipping location. The fulfillment and shipping of your orders will take place on one Printful center or another depending on your customers' addresses. This means both shipping times and costs get reduced considerably.
In summary, if you are interested in dropshipping and custom printed products are your thing, you may want to take a look into the Etsy + Printful combination because it is a very powerful one and the setup process is stress and risk-free.
If you need a new logo and website design for your business, check out my Premium Branding Pack. You will get not only a professional custom logo design but also 11 branded marketing elements that are crucial when presenting your business to the world.
* The Printful links in this article are affiliate links.