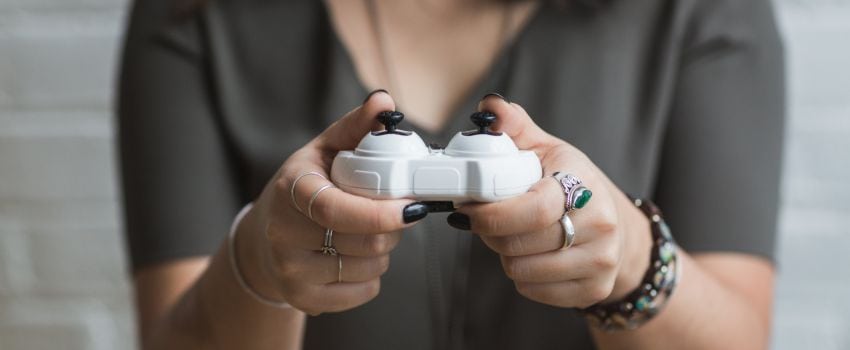 Habitica: a twist on productivity apps
You read an article about this new cool app that will allow you to organize your day, stop procrastinating and be the king or queen of productivity. You install it and start using it right away. For the first couple of days, you feel on top of your game, everything gets done on time and your business planning seems to be blooming. Then after a couple more days, the initial excitement starts to wear off and you are back to your old disorganized, procrastinating self again. Sounds familiar?
This post may be just another one of those but I really think it isn't. I absolutely agree that an app can't do the work for you and that ultimately a clear vision and a lot of will power are required when it comes to tackling your daily to-do list. However, I do think gamification can make things look pretty different and get you motivated in a new exciting way. That's the case of the app I've been using for the past couple of months.  The name is Habitica, it is an open source project and you can install it on your phone and/or access it from your browser.

What makes this app unique is it allows you to go through your tasks as if you were in an RPG (role playing game).  When you open the app for the first time, you will create an avatar for your account, being able to customize its appearance and starting at level 1. Then, you add items to your to-do list as you would do in any similar app but here comes the fun part: each time you mark an item as complete you will get a certain number of experience points and coins, depending on the complexity of the task. Experience points will help you level up your character (which gradually unlocks new features) and coins can be used to buy armor or real life rewards defined by you (such as watching an episode of Game of Thrones for 45 gold coins). Also, each time you complete a task, you can randomly get eggs, hatching potions or food that will help you complete your collection of pets and mounts, which can also be added to your avatar.

On the productivity side of things, I especially like that the items on your list can be organized in 3 different categories:
Habits: you can use this feature if you want to form a new positive habit or get rid of a negative one. Each time you practice your good habit or avoid your bad one, you will get points. For example, I'm trying to start creating a new logo design for my gallery each day. I'm far from achieving that yet but every time I open the Habitica, it reminds me of that goal and increases the chances of me creating a new design today.
Dailies: this section is for those things you need to do every day but they are not your piece of cake. Once you set one of these up, you will lose points those days you fail to complete it. They can also be weekly, monthly or yearly tasks so a good example could be creating a backup of your website once a week.
To-Dos: your good old to-do list for all your work or personal projects. You can set up deadlines and reminders for each task as well as select the level of complexity or sort them into categories.
Habitica has its social component as well: you can join parties, guilds and challenges or visit the tavern to team up and chat with other members of the community.
In my case, this app is the perfect companion to my physical planner, as I mostly use it for long term goals or personal creative ideas that don't have a deadline.
What do you think? Have you tried it? Do you know of any similar apps? I would love to know your thoughts! Feel free to share them in the comments and stay tuned for more small business related content.