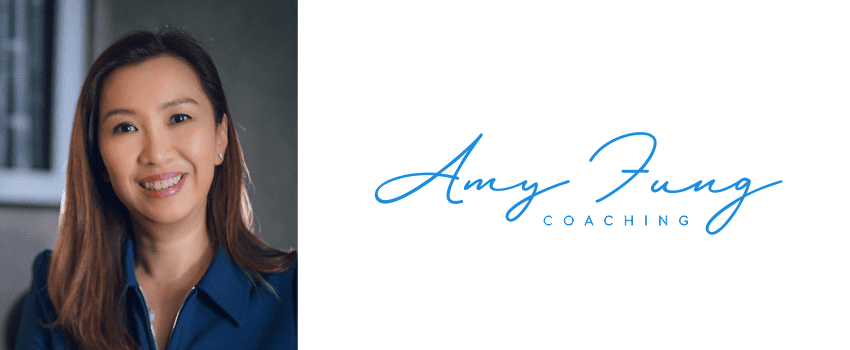 Be bold, have courage and don't think too much: Amy Fung on running a coaching business
Hi Amy! Could you tell us a bit about yourself?
I am a Life and Executive Coach and I started my own Coaching business in 2016. Before that, I have over 20 years experience in corporate working as CFO for HK and Greater China for Advertising and PR companies.
What's your business name? What products or services do you offer?
My business name is: 
Amy
Fung Coaching Company Limited. I offer Life and Executive Coaching, Career Coaching, Training and Facilitation.
How did you get the background and skills necessary to run this type of business?
I have studied the Advanced Certified Coaching in Hong Kong University SPACE and I also have taken some ICF accredited courses for professional coaching training.
How has your business evolved since you started it until now?
At the beginning, most of my business comes from my own connections through my previous corporate experience.  Now my business is getting bigger with more referrals from existing clients, word of mouth and also new customers through my website and social media.
What has been your biggest achievement so far?
So far I have been working with 2 organisations for 2 years with more than 8 staff participating in my coaching program.
Each year there is an organic growth with both corporate clients and individual clients.
How do you market your business? What strategies have you found to be more effective?
Last year I launched my own website.  I found both LinkedIn and my website draw the most customers.
What is the biggest challenge you have faced during this time?
During COVID, we are unable to have face-to-face meetings, therefore make it more difficult to build rapport with potential and new clients.  Though we can communicate via zoom, but the energy and effect is different.
What do you love more about being a business owner?
I enjoy the flexibility of being a business owner and can follow my heart to do things that I am passionate about.
Where do you see your business heading in the near future?
I would like to see that my business can reach people that are in need of my support and not bound by locations.
What do you wish someone had told you before you started?
Be bold, have courage and don't think too much.  Just follow your heart and do it!
Who has inspired you the most during your journey as a business owner?
My fellow coaches who also started our businesses around the same time. We support each other a lot during the journey.
What advice would you give people who want to set up their own business?
Good planning is important. Good marketing strategy is also important for the growth of your business.
But at the end of the day, it is your passion and the good work that keep it going and growing!

Check out Amy's work on her website, Facebook, and LinkedIn. 
If you need a new logo and website design for your business, check out my Ultimate Branding Pack. You will get not only a professional custom logo design but also a WordPress website and 11 branded marketing elements that are crucial when presenting your business to the world.