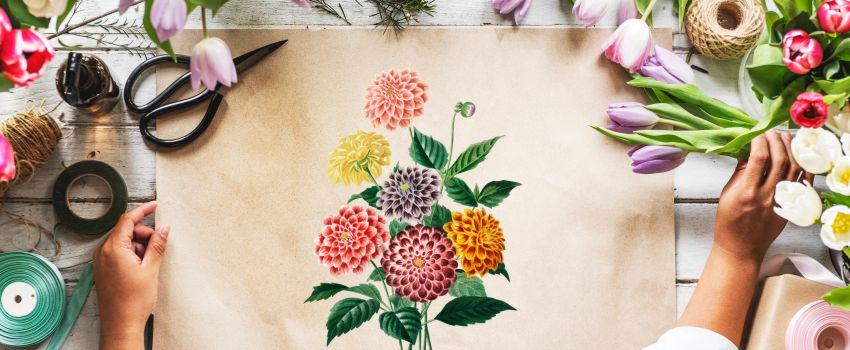 Are you opening a new Etsy shop? Step-by-step checklist
As those of you who follow me on Instagram probably know, I've recently opened my third Etsy shop! I already have a graphic design shop, an illustration shop and the new one is for printable posters, Wise Magpie Prints. It had been so long since I last opened a new shop on Etsy that I had already forgotten how many details went into the process. Even though I had most of the important aspects figured out, it took me a while to finish the basic configuration and while I was at it, I thought a step-by-step checklist could have really come in handy. So that's what I'm bringing you today! I've created a detailed list of items you need to get ready before opening your shop so the setup process is quick and smooth, and also some useful ideas for after your shop is live. It covers everything from branding to products and payments. You can download the New Etsy Shop Checklist for free at the Resource Gallery.
And to celebrate the birth of this new shop, my Premium Branding Pack and all of the pre-designed logos are 15% off on my Etsy shop only. I will try to keep the sale on until the end of the month but it may end sooner if I get booked up with new branding projects.
Enjoy and don't forget to share this with your creative community. I will also be more than happy to answer any questions you may have about opening a new Etsy shop on the comments :)
Get 40 listings for free on Etsy by opening your shop through this link!