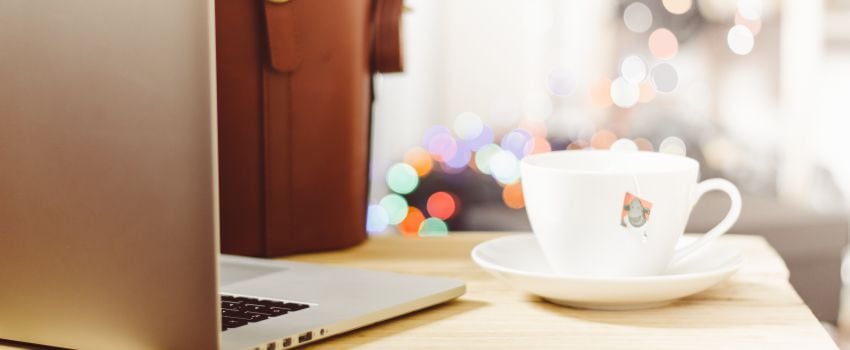 Worth-reading insights from 14 small business owners
Very often the advice we most need is not the one from the prestigious business magazine or the ultra famous marketing coach, but that from the fellow entrepreneur and small business owner who is still on his/her way or has even just started. A different approach to the same problem or a reminder of something we actually once had in mind but have been forgotten during the process can be of great help.
On this massive post, I've wanted to gather the experiences and opinions of 14 Etsy shop owners who started from the very beginning to slowly build a professional business out of their true passions. I've asked them 4 questions on their background, challenges and advices for new entrepreneurs and they have given some great answers.
I hope you find it inspiring!
How did you get the background and skills necessary to run your business?
I graduated from the University of Southern California with a degree in psychology and minor in marketing. Luckily my college internship turned into a full-time job as a buyer at a corporate surf company with which I worked for 2 years. While I don't have any fashion design or sewing training, my schooling and work experience has helped me with the retail, eCommerce, and marketing aspects of my business. I am also lucky to have a father who has an extensive work background in finance – I go to him with any big business decisions.
I have a BBA in Management. Prior to Etsy in the past 30 years, I have owned several businesses. Also, I am self-taught in my craft, faceting gemstones and making jewelry.
I am self taught since I was a little girl, I have always loved to make or design things from crochet, quilting, needlework, sewing, jewelry and running my business online.
I studied Film/Television at USC for 3 1/2 years and I studied Photography at Santa Monica College. I started working in Television right out of college and kept taking pictures as a hobby during my free time. Over the years, friends and family started asking me to shoot their weddings, their Christmas postcards, their headshots… and I quickly built up a network of clients that needed my services on a regular basis. At the same time I also started shooting stock photography and worked on a few personal projects such as a coffee table book and a fencing series.
Growing up, my father owned his own business, so I guess you could say I've been exposed to "entrepreneurship" my whole life. I've always valued how hard work and loved the idea of being my own boss. While this isn't my full time gig, I am hoping to make that transition someday. I think with anything, research has been important. I didn't start off "good at Etsy" and even now I have a ways to go. It's a process. You always have to be growing and striving to improve.
I had a strong background in sewing and design from years of trial and error. I have always enjoying sewing and creating new clothing and accessories. I had a desire to share my handbags with the world and found on Etsy the perfect platform to sell on.
In 1995, I was a sophomore in high school, and I signed up for Graphic Arts. I never knew that taking that class would change my life forever! I was totally obsessed! After High School, I went to college for Design & Media Production Technology.  I studied Graphic Design, Drawing, Page Layout, Digital Publishing & App Design, Raster Graphics, Vector Graphics, as well as others.
I have always been a crafter and I taught myself to knit from a book at age 17.  I was a General Ledger/Cost Accountant, then an accounting software support tech before I started my Etsy shop so I developed accounting, technical and customer service skills that way.  Also just being naturally curious helps, because having an online shop requires me to investigate and try new things out for myself.
I have been crocheting since I was about 10 years old, my mom taught me a simple single crochet stitch and I made baby blankets as gifts for my goddaughters. I stopped crocheting for years until just recently I rediscovered it and found that it is a true passion of mine.
Ever since I was a small child I loved to craft. I could always be found making something or other. I can still remember the painted rock I made for my Grandpa when I was very small. As I got older, the crafts changed and I was able to learn more skills. As a young teenager I learned to crochet and things just kept progressing. I have never tired of crafting or learning new skills and am continually trying my hand at different things.
Simply put, I make crafts. Jewelry is what I started off with. A woman I once worked with opened up a passion in me to create. She taught me a lot. I started off with the basics. From there I began to research new techniques and new methods of learning that interested me. I researched online, read books I borrowed from my local library, and worked hands on practicing my craft.
Learning by doing! When there's something I don't know, there's a wealth of information on the internet, so much support for small businesses! I learned knitting when I was about 5 years old, and I always liked sock knitting. The Christmas stockings I knit are just bigger and a little more difficult.
I have learnt as I have gone along and found some great advice online and on the Etsy forums. Always make time to do the most important things like finances, social media, etc.
What is the biggest challenge you have faced during this time?
The biggest challenge I face is fitting it all in. Between my family, my "real" job and everything else, it's hard to dedicate time to my craft without neglecting my other responsibilities. I have a very supportive family that helps me package, ship, run errands, etc. that really relieves me from some of the necessary duties.
The biggest challenge is mastering the computer and online selling. To be organized and to be able to mulit task. Customer Service is a very important part of not only running your business but for life in general.
The biggest challenge as a photographer over the past few years is to stay relevant in an age where the Iphone 6 take amazing pictures, where we are bombarded with beautiful imagery in advertising, magazines, and Instagram, and where everyone thinks they're a photographer… Photographers are becoming obsolete so we have to find new ways to attract clients or collectors.
I think it would have to be just getting exposure. It's hard to be unique and different especially on a site like Etsy. I learned you just have to be patient. And positive!
I have found technology the biggest challenge to my business.  I struggle with the technical set up of my online business.  With help I was able to complete the setup of my online Etsy shop. I have my own webpage but I cannot take it to a successful point because I lack the technical skills.
The biggest challenge I have faced during this time, is finding time! I have a 2 year old, and she keeps me very busy. I really like to get a new item up for sale everyday, but lately it has been more like 1-2 items per week!
What do you wish someone had told you before you started?
I would suggest patience and knowing that it is going to have to take time to learn and grow your business. Read and research everything about online selling and the platform you use. Ask questions and be apart of the community.  There are a lot of seasoned sellers that are more than happy to help! Online selling isn't for everyone and not everyone is going to understand what you are doing. Don't let that bring you down, you are on a path doing what you like to do.
I think the emotional side of me would say to start a business in something you love to do.  Life is too short to be in business doing something you don't love.  It will show in your work.
The advice I would give about starting a business would be, choose something you love, and have a passion for!! LOVE what you do! You are going to spend countless hours with your business, and you want it to be as Enjoyable as Possible. Also, be consistent!
If you want to set up a creative business, don't do it just because you want to make money.  You need to love what you do or it will become a chore just like any other job done just for money.  It takes a lot of self motivation.  There won't be anyone to blame for the mistakes but the success will be yours and yours alone.
I would advise someone planning on starting a new business to first do lots of research on SEO, photography, marketing etc. Although my main advice, is just know what your getting into. Having a business is no cake walk, it is a LOT of hard work and dedication. If you take it serious and really throw yourself fully into your work, you will earn the success you deserve.
To people who are just starting out I would say to study the market. Try to know ahead of time where you can reach your target audience. Have faith in your product and yourself and don't give up.
Work hard, work smart, and ALWAYS love what you're doing. If you don't, then there's no reason why you should waste your time on it. And keep calm, everything will always work itself out so just keep pushing yourself to reach your goals.
Be aware that it is going to be an adventure: full of new challenges, with unexpected joys and fears, milestones, moments of discouragement, and many miles to go. You will learn a lot, all the time, it is probably one of the best parts of this adventure!