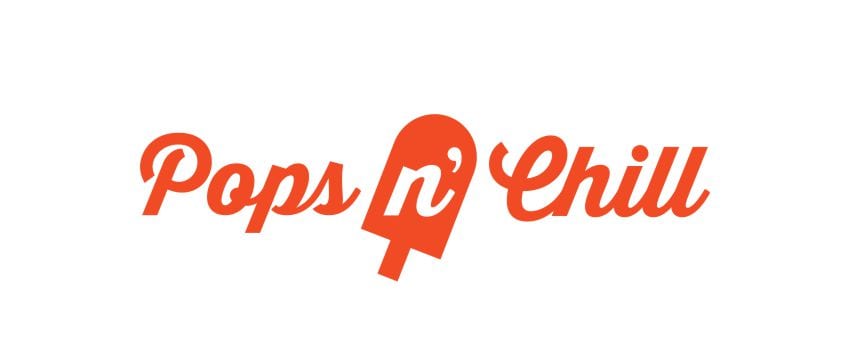 Small Business Feature: Pops n' Chill
Finally, after a long time I'm back with business features! Today I want to introduce you to Maria Victoria, the owner of Pops n' Chill, an artisanal handmade pops business in Virginia. We worked together to create her logo, website and other marketing materials and now she has kindly answered some questions about her colorful adventure. Enjoy!
What products or services do you offer and how long have you been around?
I make and sell Gourmet Artisan frozen treats like popsicles and ice cream. I started selling my products at my local farmers market summer of 2015.
How did you get the background and skills necessary to run this type of business?
I love making desserts for family and one of them is making frozen treats.  I did a lot of reading and discovering new recipes. I developed my own recipe and figured out everything on my own.  I did not get formal training but I did a lot of recipe testing and from there I created my own recipes. Making your own popsicle enables you to make changes to the recipe to your taste, to create your own flavors, and to add your own little touches. I made a lot of mistakes along the way but it only made me make better popsicles.
How has the business evolved over time?
I started making popsicles and now this year I will start to offer ice cream cookies and ice cream in pints.
What has been your biggest achievement so far?
In the very short amount of time I've been in this business I've developed a good number of loyal customers and social media followers.
How do you market your business?
My business is marketed through word of mouth and social media platforms such as Facebook and Instagram.  I constantly take photos of my products and post them.  In certain instances I decorate my products based on the time of year and holiday season such as patriotic holidays, religious holidays, etc.
What is the biggest challenge you have faced during this time?
The biggest challenge is time. I still work full time and so I can only make my products during my spare time.
Where do you see your business in a year?
I'd like to grow my business at least twice the size it is right now. And keep on growing it year after year.
What do you wish someone had told you before you started?
I'm currently taking this endeavor a day at a time making sure any mistakes I make is at a minimum. So I can't say that I have anything I wish someone had told me before I started.
What advice would you give people who want to set up their own business?
If you decide to open a business make sure it's the type of business you have passion for. Life is too short, so have fun and never give up.
Website: www.popsnchill.com
Instagram: @popsnchill
Facebook: Pops n' Chill
Pinterest: Popsnchill