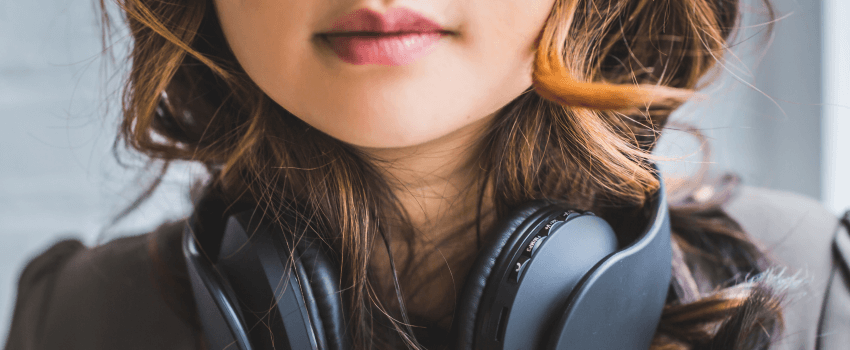 If you are a small business owner, these podcasts will inspire you
A new year always starts with a bit of a resolution-making and goal-setting craze, especially if you are a small business owner, am I right? Whether you are still thinking about opening a business or yours is already thriving, January invites us to look further, get excited and fill that bullet journal with endless to do lists. Today, I bring you a list of some of my favorite podcasts in the hopes of helping you get inspired and motivated while you conquer all those milestones.
Being Boss is a podcast for creative entrepreneurs, freelancers, and side-hustlers. Join Emily Thompson and Kathleen Shannon as they dig into the mindset, habits, routines, and boundaries that help you make money doing what you love.
A podcast where creative freelancers chat about being, well, freelance. They have talked to 150 freelancers since 2015, sharing their stories, tips and advice.
Guy Raz dives into the stories behind some of the world's best known companies. How I Built This weaves a narrative journey about innovators, entrepreneurs and idealists—and the movements they built.
In addition to mini marketing masterclasses and step-by-step guides, each episode is designed to help you take immediate action on the most important strategies for starting, scaling and automating your online business. Hosted by Amy Porterfield.
Hosted by Alex and Mimi Ikonn, this podcast will give you a bit of everything growth and lifestyle related from the perspective of a couple of entrepreneurs who have made it.
A bi-weekly podcast that features interviews, intimate stories and practical advice about creativity and building a life and business filled with intention and purpose.
And a couple of off-topic recommendations
Because not everything is about small businesses and entrepreneurship:
For all of you Potterheads out there, we all know you can never get enough commentary on the Harry Potter books, movies and lore. I recommend you to start listening to this one from episode one because Marcelle and Hannah will make you laugh out loud.
Learning a new language is one of the staples when it comes to new year resolutions so why not start with Spanish? Either if you are new to it or want to refresh your knowledge, Carmen's got you covered!