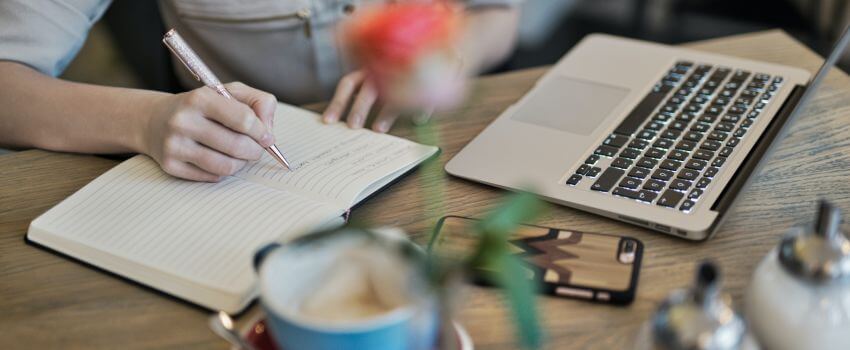 3 passive income ideas for small business owners
I'm sure you have heard of and read about passive income many times before, as the concept is becoming ever more popular in the small business world. To start, what is passive income? It is that income you receive from something you created once and keep selling more or less on autopilot without the number of sales adding work time to your schedule. Even though passive income can be low maintenance, there is a variable amount of work involved in the creation of the product or service you are offering, depending on the nature of it. The advantage is, once it is created, you can continue getting income from it without necessarily an additional effort on your side. Here I've gathered some ideas for passive income streams for small business owners. Some of these could work as add-ons to your current business or even as new standalone businesses themselves. I hope you find them useful!
Digital products
This is a very wide category that you can easily adapt to your business by creating additional content to match your products or services. Some ideas are:
· Printables: planners, checklists, wall art, trackers…
· Online courses: these definitely involve a ton more work at the beginning but you can also sell them for much more than printables and other simple products.
· Templates: for business owners, photographers, party and wedding planning, websites…
· Mini e-books: as with online courses, writing a book is a lot of work but if you find the right niche and topic, it could become an evergreen source of income.
The possibilities are truly endless and if you pair your new digital products with your existing products wisely the results can be great. You can also choose to create a completely new brand for your digital products and start a business from scratch.
Affiliate marketing
This is getting very popular lately as famous youtubers disclose how they earn money on the platform. Most of them place affiliate marketing very high on their list. The number of companies offering this type of program is ever growing. Here you have some ideas:
· Hosting providers: many of the most popular website hosting providers have affiliate marketing opportunities and they usually pay from $50 to $100 for each signup you get them.
· Courses: you can find a lot of digital course creators who will pay you a commission for each new student you bring in.
· Etsy: this is only useful is you own an Etsy shop yourself, but if that's the case, make sure to get your 40 free listing link and promote it. Each time someone opens a shop through your link, they will get 40 free listings and will get 40 free listings as well (here's my link, in case you are interested!). This may not seem as much but if you manage to get your link in front of many pairs of eyes, you can end up with hundreds of listing uploads available for free in your shop dashboard, which can translate in saving a lot of money in the long run.
· Amazon: I'm pretty sure this option needs no introduction. If you sign up for Amazon's affiliate program and start promoting their products through your own affiliate links, you will get a small cut of any products sold through said links.
If you have a blog, a YouTube channel, a strong social media presence, or access to any other platform where you can recommend these products or services, this could be a great income opportunity. The main aspect to consider here is, in my opinion, that you shouldn't be advertising products or services you haven't tried yourself and/or don't believe in, as that could be highly detrimental to your own business.
Print on demand
I recently posted a whole article about this business model so I'm not going to extend myself on this one. Print on demand combined with some of the digital products from the first option (wall art, illustrations, planners…) can allow you to start a new business (or add a new layer to your existing one) with a super low initial cost and a pretty good profit margin considering the risks involved, which are basically none.
I hope you find this interesting and useful! Feel free to comment other passive income ideas and don't forget to share this article with your community :)