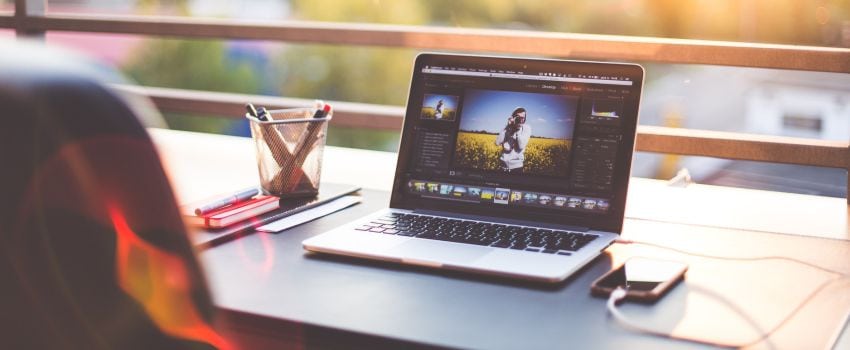 19 essential WordPress plugins that will supercharge your site + WordPress lessons via Skype
If you have a WordPress website you probably know that, along with the theme you are using, plugins are the biggest power source of this platform. However, when it comes to choose the right ones for your site, it gets trickier. There are almost 40,000 options on the WordPress Plugin Directory to achieve different functions so a little help doesn't hurt. Here you have a list of essential WordPress plugins I use and love.
Avoid spam comments
Akismet. This is probably one of the best known plugins because it comes included by default when you install WordPress on your server. It is a comment spam filtering service that will make your blogger life much easier.
Secure your site against unwanted login attempts
Limit Login Attemps / Whitelist IP For Limit Login Attemps. The first one of these plugins will limit the number of times an IP can try to access your dashboard via your login page by blocking that IP after a certain number of unsuccessful login attempts. The second plugin will prevent yourself from being locked out of your own site. It is not very common but it happens sometimes. To prevent that, you just need to add your own IP to the safe list.
Create custom forms
Contact Form 7. This plugins will allow you to create complex forms using text areas, checkboxes, radio buttons, dropdown menus, file uploads, etc. It may not be super intuitive at first but the results are great. You can see an example of how I use it on this link.
Increase your website speed
W3 Total Cache. Page load speed is one of the most important factors when it comes to SEO. This plugin improves that aspect of your website by serving compressed and cached files to your visitors. This results on a better overall site performance and therefore better rank in search engines.
Easily create awesome page layouts
WPBakery Visual Composer. This plugin gets integrated on your content editor to turn it into a powerful drag and drop machine. You will be able to easily create rows and columns and then add all the elements you want, as well as customize all these sections by changing background images, colors, animations, margins, etc. It is a paid plugin but it is included with a lot of premium themes. Otherwise, it is just $34 and it is totally worth it.
Remove unused image files
Force Regenerate Thumbnails. When you upload an image to WordPress, it creates different sized versions and saves them on the Uploads folder. When you start using a new theme for your website, chances are it will define new image sizes but the old versions will remain on your server. This plugin regenerates all the image variations based on your website's current requirements and remove all the old versions that are no longer needed. This operation can reduce your website size considerably.
Create a maintenance page
YITH Maintenance Mode. This plugin helps you create a custom maintenance/coming soon page and activate it whenever you want. It is very useful if you are doing some changes on your website (rebranding, new theme…) and don't want your visitors to see the process.
Insert images on your widget areas
Image Widget. WordPress doesn't include an image module on its Widgets page by default. This plugin solves that problem by allowing you to easily add images to your widget areas and also changing their size, alignment, link, etc.
Integrate your email list
Mailchimp for WordPress. If you are a Mailchimp user, this plugin will allow you to add sign up forms linked to your email list on your widget areas. A super easy way to collect email addresses from your visitors.
Create your own online shop
WooCommerce. This is probably one of my favorite WordPress plugins out there. The perfect tool if you want to start selling your products or services on your website. It is super easy to use, helps you manage every single aspect of your shop and the best thing: it is free! My shop was created using this plugin.
Add an Instagram gallery
Instagram Feed. By using this plugin you can easily insert a gallery showing your latest Instagram posts on your website, configure the number of rows and columns you want to show, colors, buttons, etc. You can see an example of it on this link.
Create an awesome slider
Slider Revolution. This is a paid plugin but it is included with a lot of premium themes. It is a super powerful tool to create sliders including images, text, complex animations, buttons and everything you can imagine. It is difficult to use but it is definitely worth the time. You can see an example on my own homepage.
Add extra options to your content editor
WP Edit. This plugin will allow you to configure your editor toolbar by adding new buttons, additional options and extended formatting abilities that are not included by default.
Improve your SEO
Yoast SEO. This is another one in the hall of fame of WordPress plugins. It includes many features but the first one you will probably like is the integration within your posts and pages. Once you activate this plugin, a new section will appear on your content editor where you will see a lot of tips on how to improve your content for a better ranking in search engines.
Add social icons on widget areas
Simple Social Icons. As simple as it sounds: install and activate this plugin and you will have a new module on your Widgets page that will allow you to add social icons to your widget areas. You can customize color and size as well.
Use widgets on your posts and pages
Widget Shortcode. Would you like to add a sign up form, social icons, a list of your latest posts or any other widget to a blog post or a page? After activating this plugin, you will see a new area called "Arbitrary" on your Widgets page. That area won't be visible on your site. If you add your widget there, you will get a shortcode you can copy and paste wherever you want.
Easily integrate Google Analytics
Simple Google Analytics. By installing this plugin, you will be able to connect your Google Analytics account without touching a single line of code on your website files. You will just need to insert your Google Analytics ID on the plugin settings.
Add a "tweetable" box to your post and pages
Click to Tweet. When you activate thig plugin, you will see a new button on your content editor toolbox: a blue bird. By clicking on that button, you will be able to set up a "tweetable" box showing the text you want. You will be able to set up your Twitter handle on the plugin settings so it is included whenever someone shares the tweet. You can see an example of this below.
Create multilingual websites
WPML. If you are planning to add new languages to your website, this plugin will help you manage all the different versions of your content. It also include an extension for WooCommerce shops so you will be able to offer your products and services in different languages, currencies, etc. It is a paid plugin but it is definitely worth the investment. I use it to manage both language versions of my site.
I hope you find this useful! I would like to know about your favorite plugins, the ones you always use or find more valuable. Leave your ideas in the comment section so we can all learn something new :)
And last but not least, I would like to let you know about a new service I am offering on my website: WordPress lessons via Skype. I've been creating WordPress websites for clients for 4 years and now I would also like to share the knowledge. The goal of these lessons is that, appart from learning how WordPress works in detail, you obtain a functional website and know how to manage it. If you are a business owner in need of a website or you simply want to learn something new, check this page and don't hesitate contacting me if you have any questions.