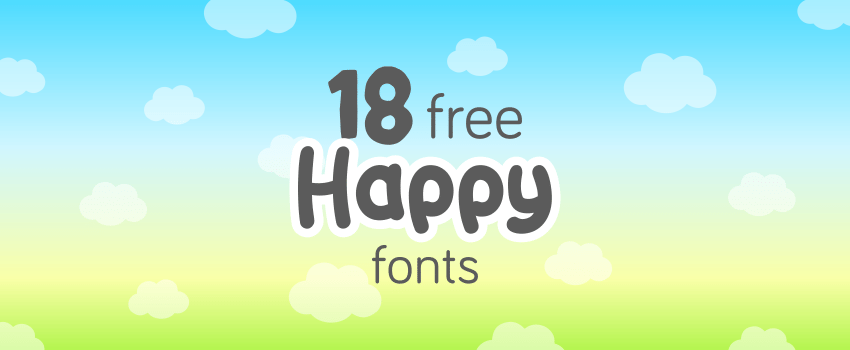 18 Happy Fonts to Download for Free

Here you have a new collection of free fonts to use on your creative projects! These are perfect for designing birthday cards, children books and any other fun graphics. Most of them are free for personal use and some of them even for commercial use. Don't forget to check the license for each one. Click on the following names to download them:
Sugarpunch  ·  2Peas Goofball  ·  Delius Swash  ·  Gaitera Ball  ·  PastelBlock  ·  Idolwild  ·  Vanilla  ·  Keyboard Plaque  ·  Ruffle Beauty ·  Nickname  ·  Sketch 3D  ·  KG Strawberry Limeade  ·  KG Happy  ·  Pecita  ·  Flavors  ·  Billy  ·  La Unica  ·  Giddyup
Enjoy, create and don't forget to share! :)
If you are in the market for logo design, check out my Premium Branding Pack. You will get not only a professional custom logo design but also 11 branded marketing elements that are crucial when presenting your business to the world.